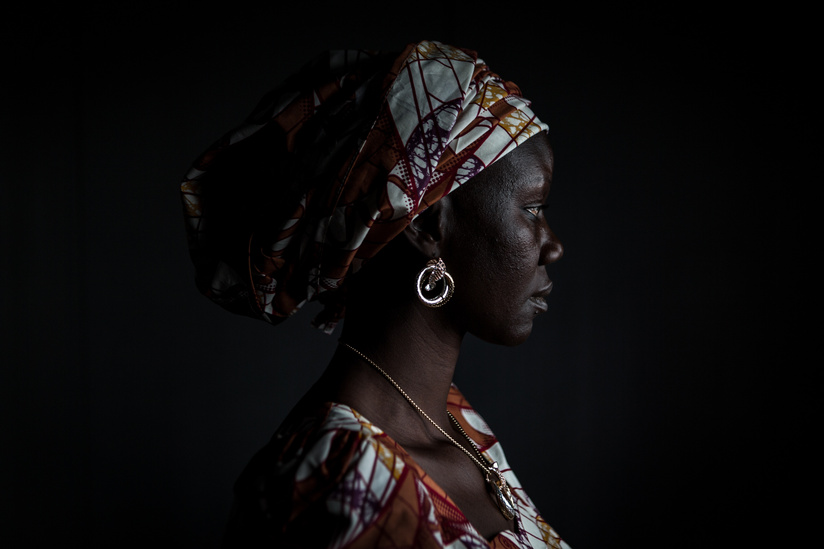 Janada Paulina Amos 44 was abducted by Boko Haram for 8 months. She & 11 others were released in Feb 2018 after the government paid ransom to the group.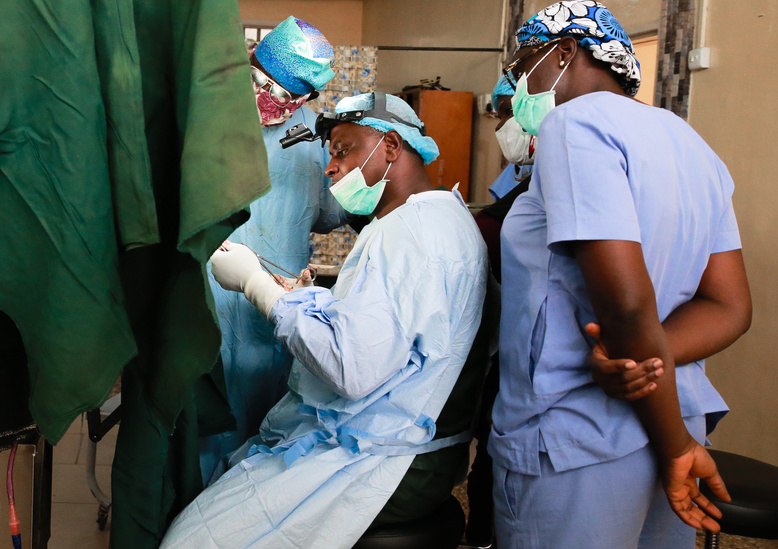 Dr Sunday Lengmang and his team perform a fistula repair surgery at Bingham university teaching hospital, Jos. Dr Lengman is the only doctor in Nigeria that performs urinary diversion surgery for women with severe fistulas.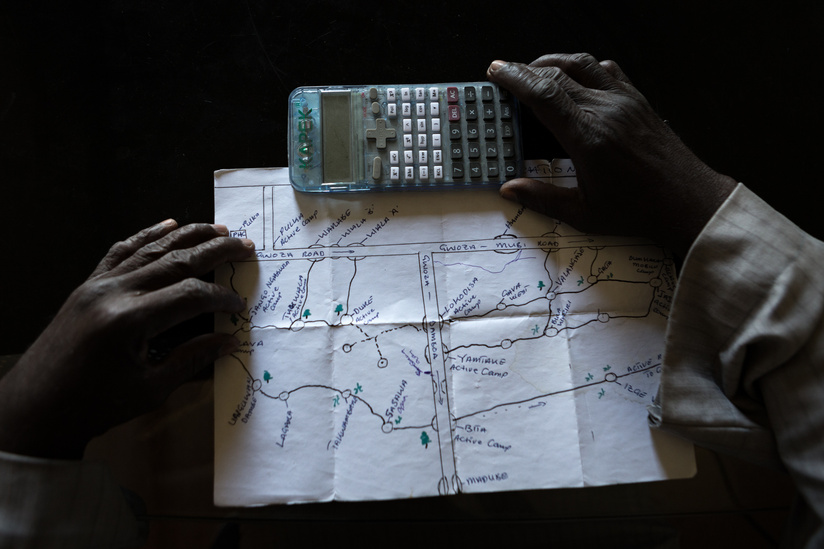 A volunteer with the citizen's vigilante force shows a hand drawn map of Boko Haram camps in his community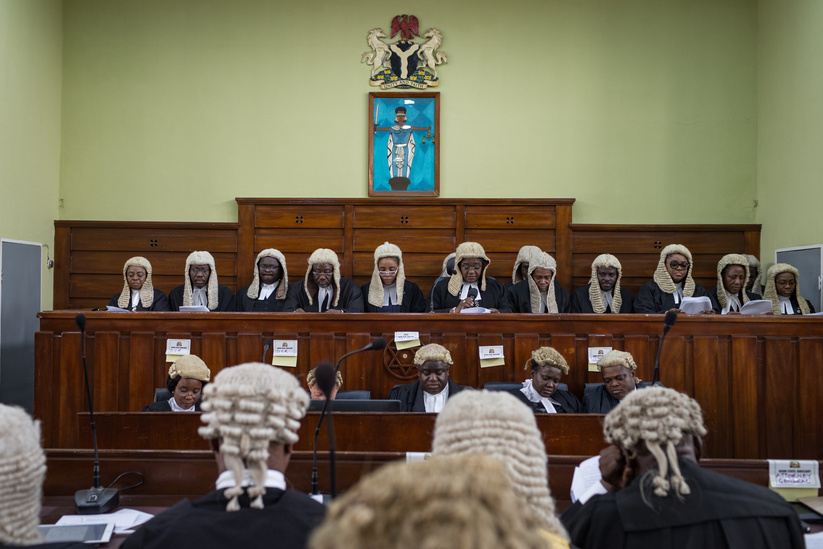 Judges sit at the Ogun state high court in Abeokuta.
Young dambe fighters in the ring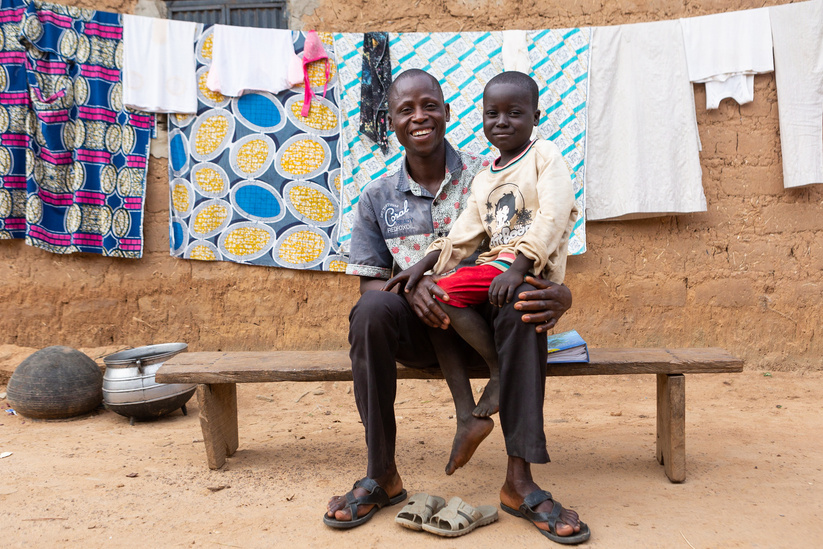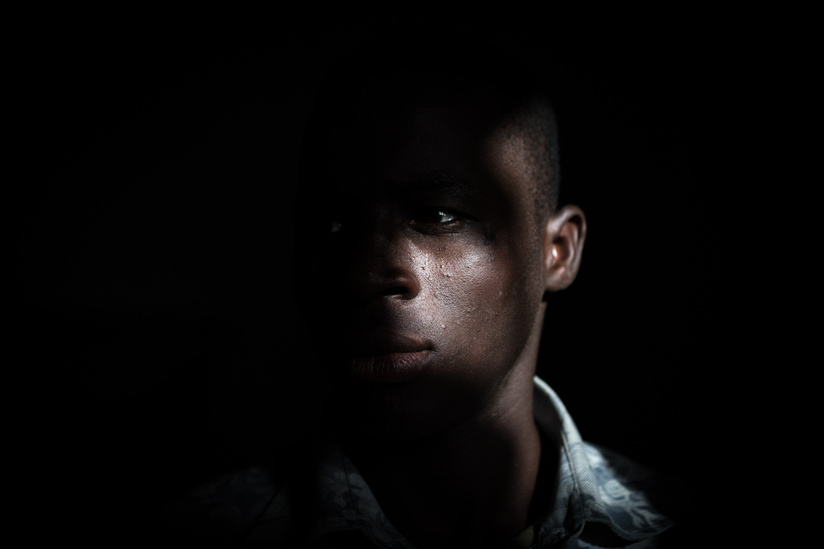 A young former Boko Haram fighter.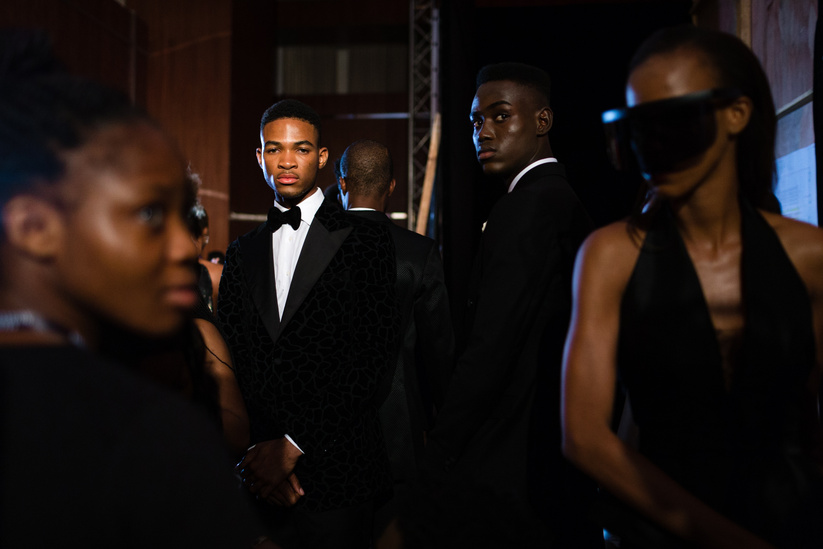 Models backstage at a fashion show in Lagos.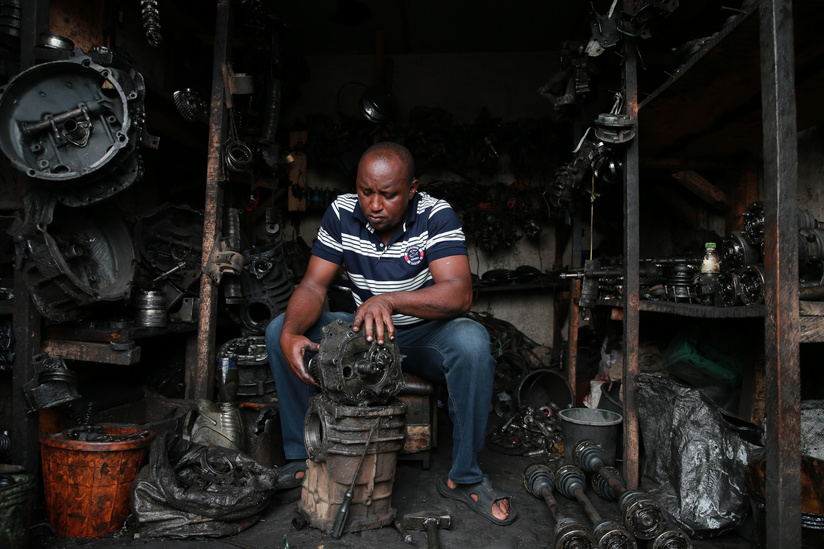 Tochukwu Mbadiwe, deals in the sale of used auto spare parts, a lucrative business in Nigeria.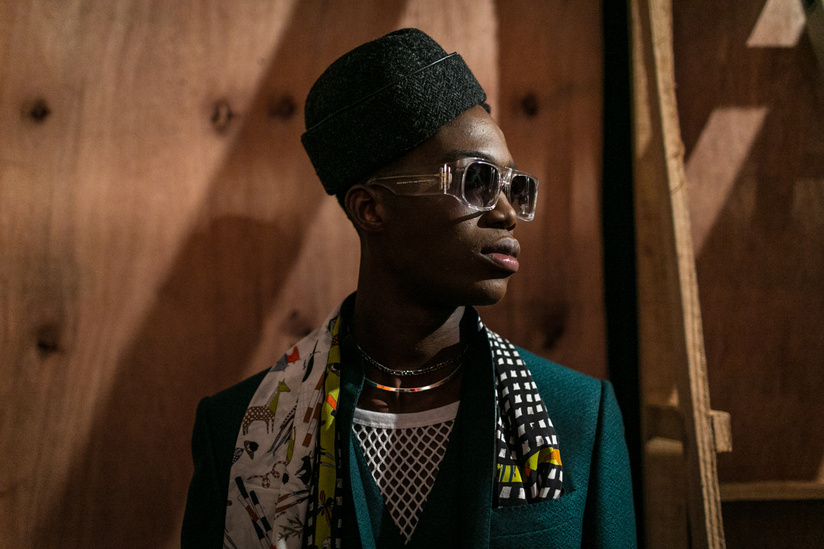 Model wearing Ostwald Boetang waits backstage during Arise Fashion show.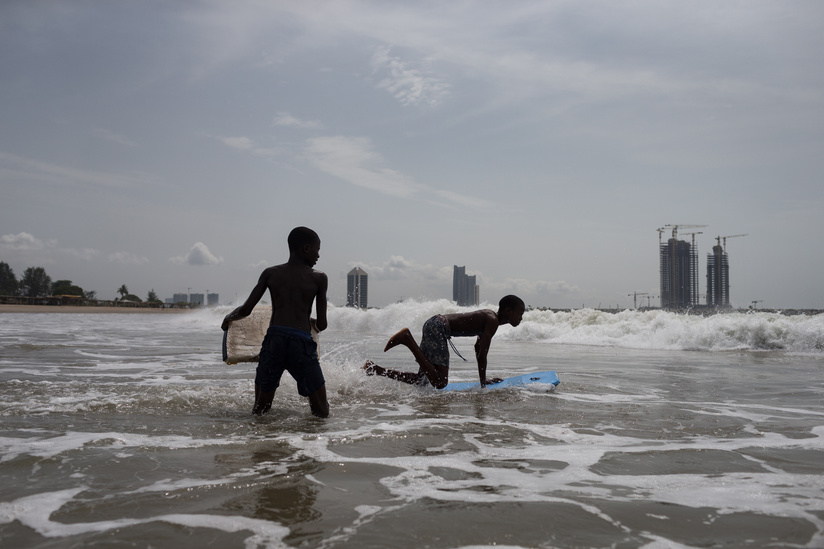 Kids learn how to surf in Tarkwa bay, the emerging Eko Atlantic City in the background.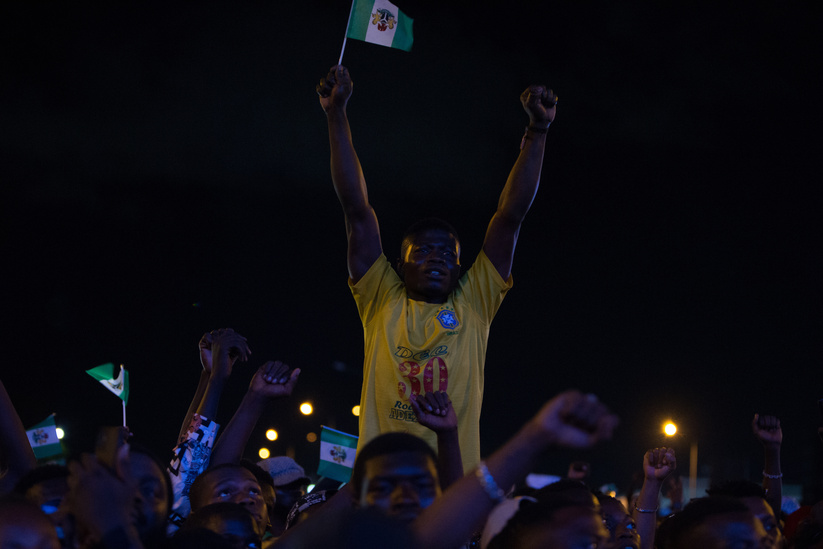 Nigerians gather at the Lekki toll gate to protest against police brutality and bad governance 2 nights before non-violent protesters were shot at and killed at the same ground.
Hassan Saleh, 20, the youngest member of the Borno State Hunters' Association in Maiduguri
Models at Kampala Fashion Week, Uganda.
Revelers at the New Afrikan shrine, Lagos.